Submit
Tulsa Review seeks bold, unique voices of emerging and established writers and artists from around the world. We accept submissions of poetry, short prose (short story, flash fiction, personal essay, flash creative nonfiction, one-act play or screenplay, etc.), and visual artwork. Our open submission period each academic year is the first day of May through the following first day of March. However, we only review submissions in March and April, which means that you might be waiting awhile for a response from us depending on what time of year you submit. 
Any TCC student enrolled at the time of submission may submit to our Student Contest for prizes of 1st Place, 2nd Place, or 3rd Place in each category. Student contest submissions are judged by TCC English faculty.
Any writer or artist who is not a currently enrolled TCC student must submit to General Submissions. General Submissions are judged by Tulsa Review's student editorial staff. Although we cannot pay general contributors at this time, we love you dearly and will make every effort to care for and promote your work.
All submissions go through the Submittable link below. Mailed or emailed submissions will neither be read nor returned.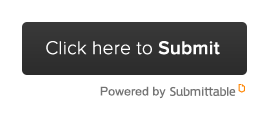 Student prizes are generously funded by our friends at the TCC Foundation.